西游记(13):乡城桑披寺 | Journey to the West (13): xiangcheng Sangpi Temple
经过头天下午惊魂的山路旅程,我们第二天起床后在小旅馆刷了下车,就决定到寺庙里拜拜。 乡城桑披寺,位于乡城西北角。桑披寺意为遂心如意兴旺发达之寺庙,系西藏呷登寺的属寺之一,故又名"呷登桑披罗布岭"。寺庙外观雄伟,气势庄严,集中展示了藏族人民的建筑、装饰、雕塑、彩绘等艺术造诣。
After the terrible mountain road, we decided to worship in the temple the next day. Xiangcheng Sangpi Temple is located in the northwest corner of Xiangcheng. The Sangpi Temple means a temple that is so prosperous . It is one of the temples of the Tibetan Xiadeng temple, and it is also known as the "Xiadeng Sangpi Luobuling". The temple has a majestic appearance and solemn atmosphere. It focuses on the artistic accomplishments of the Tibetan people in architecture, decoration, sculpture and painting.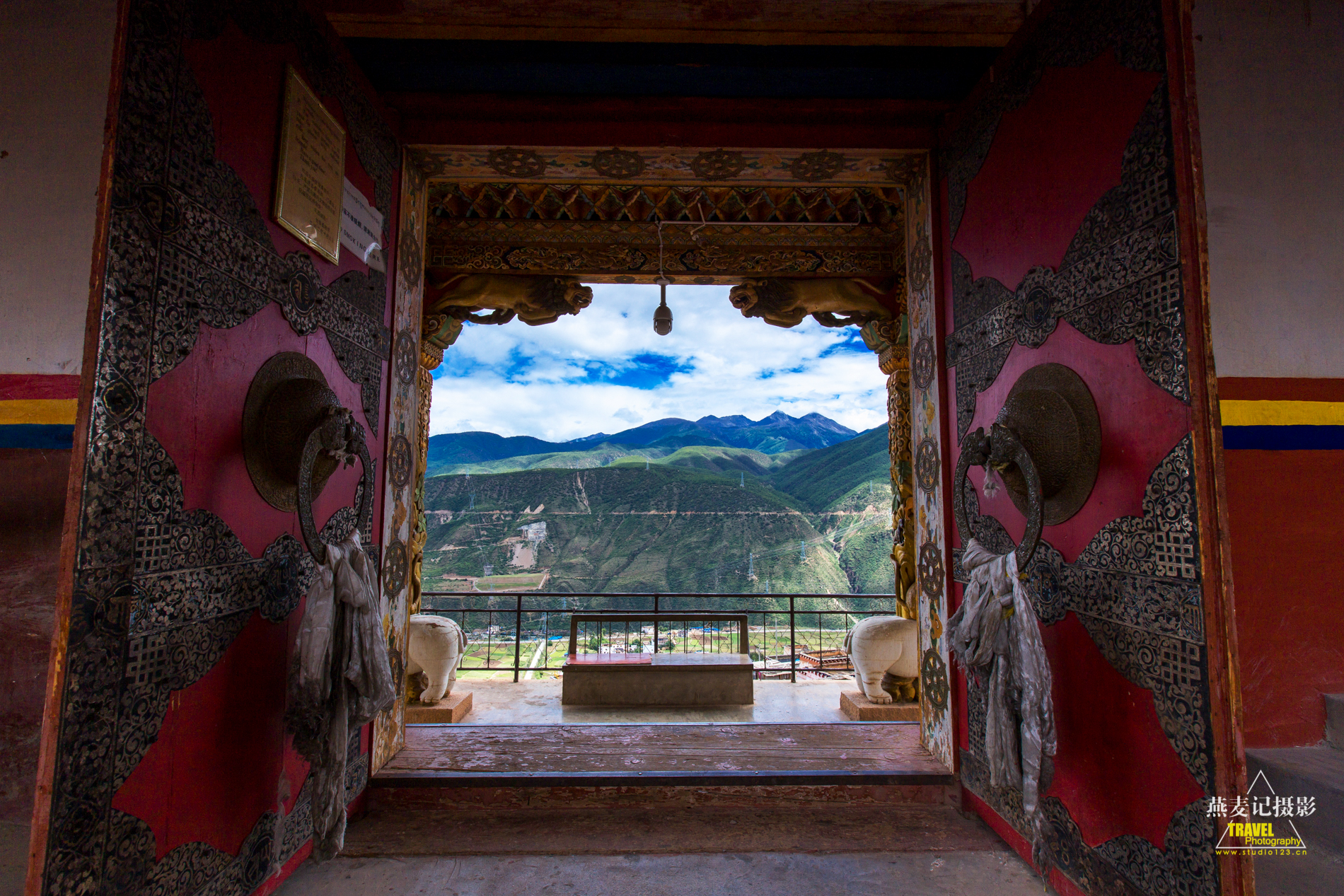 我们去的是桑披寺新寺,建于1996年。据说,建筑新寺的工匠们没有专门设计过一张建筑图纸,也没有一张草图供参考,完全依靠当地能工巧匠们据经验即兴发挥创造的,堪称建筑史上一奇迹。
We went to the new temple of Sangpi Temple, which was built in 1996. It is said that the craftsmen of the New Temple did not specially design an architectural drawing, nor did they have a sketch for reference. It relied entirely on the local talents to create and create according to their experience. It is a miracle in the history of architecture.
寺庙主殿为四层楼高的错落式建筑,占地2000多平方米,从外观看壮观挺拔、气势宏伟。
The main hall of the temple is a four-storey, staggered building covering an area of more than 2,000 square meters. It is spectacular and magnificent from the outside.
我们去时,寺庙里很是冷清。只有喇嘛和一些建筑工人,完全没有游人。寺庙供奉神灵的大殿不允许拍摄,但外殿叹为观止的壁画已经让我们收获满满。
When we went, the temple was very deserted. Only lamas and some construction workers have no visitors at all. The temple dedicated to the gods is not allowed to shoot, but the frescoes in the outer hall have made us full of harvest.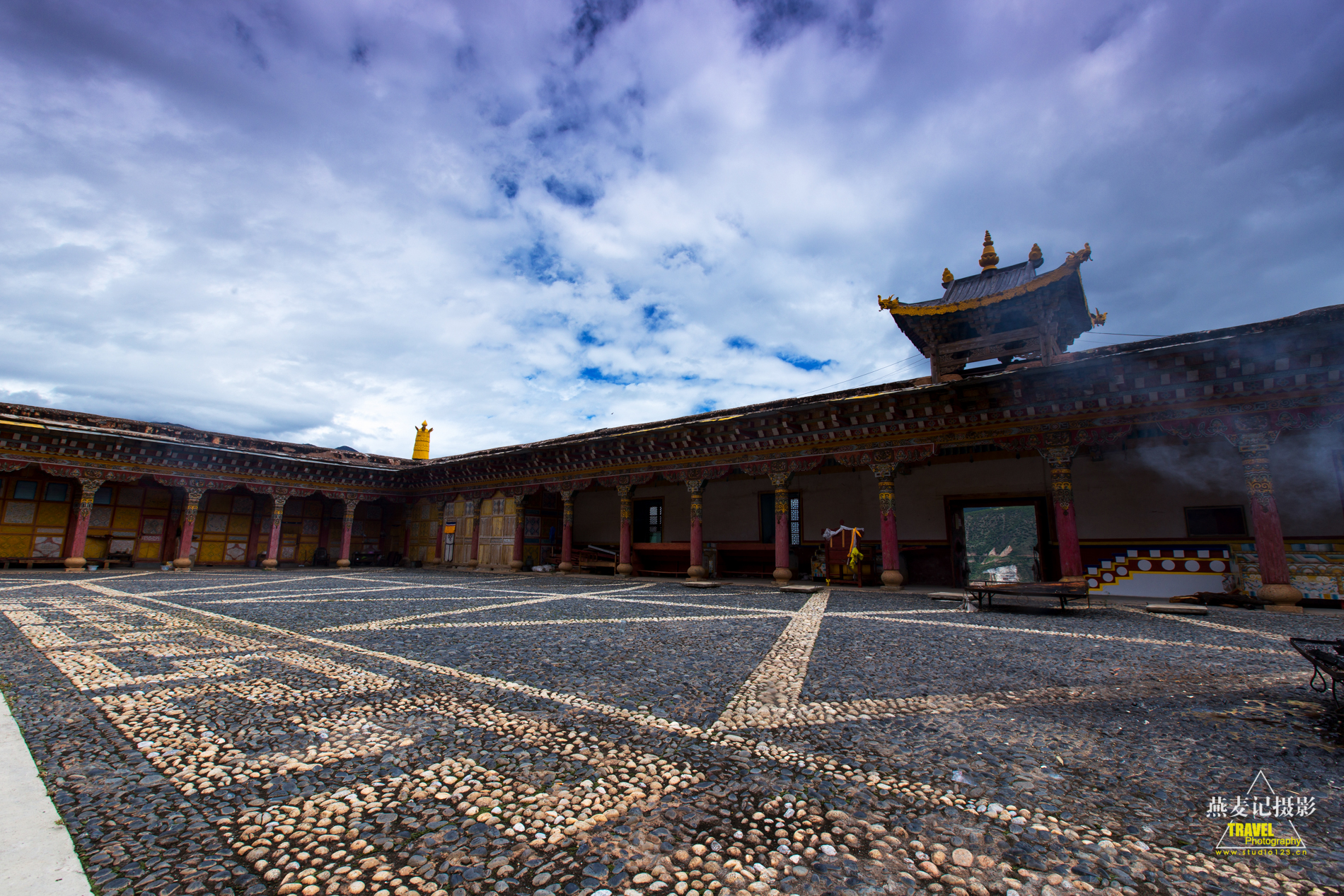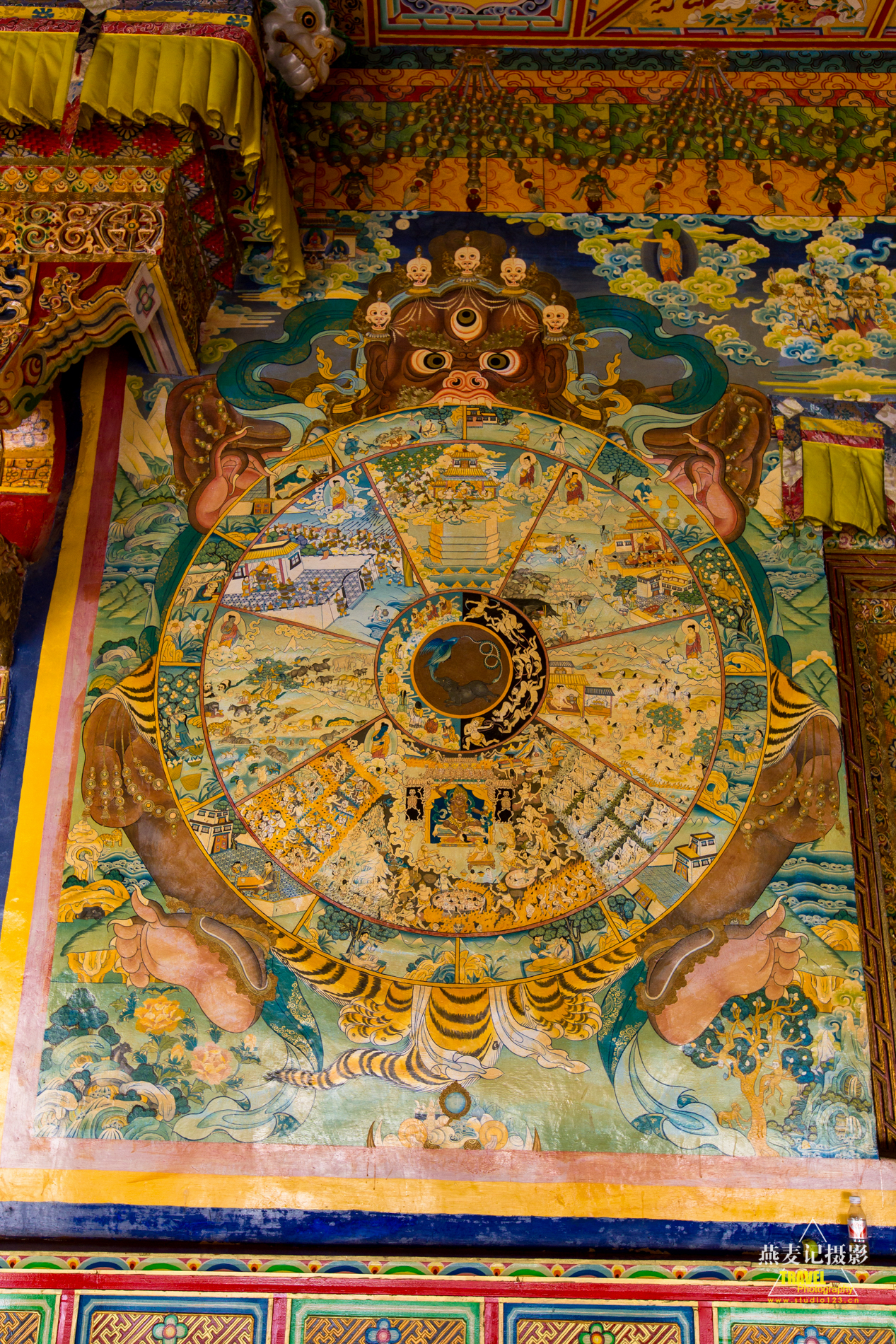 寺庙里的转经筒。Temple prayer wheel.
新寺选址在雄伟的巴姆山腰上,站在新寺里,能看到桑披小镇全景。白色藏居是乡城的标记,与甘孜地区其他地方民居深红暗赭色不同, 乡城的村庄民居都是白色,掩映在山谷、梯田间,分外醒目。
The new temple is located on the majestic Bam mountainside, standing in the new temple, and you can see the panoramic view of the town of Sanpi. The white houses are the symbols of the townships. They are different from the deep red and dark colors of the houses in other parts of the Ganzi area. The village houses in the townships are all white, surrounded by valleys and terraces, and are particularly eye-catching.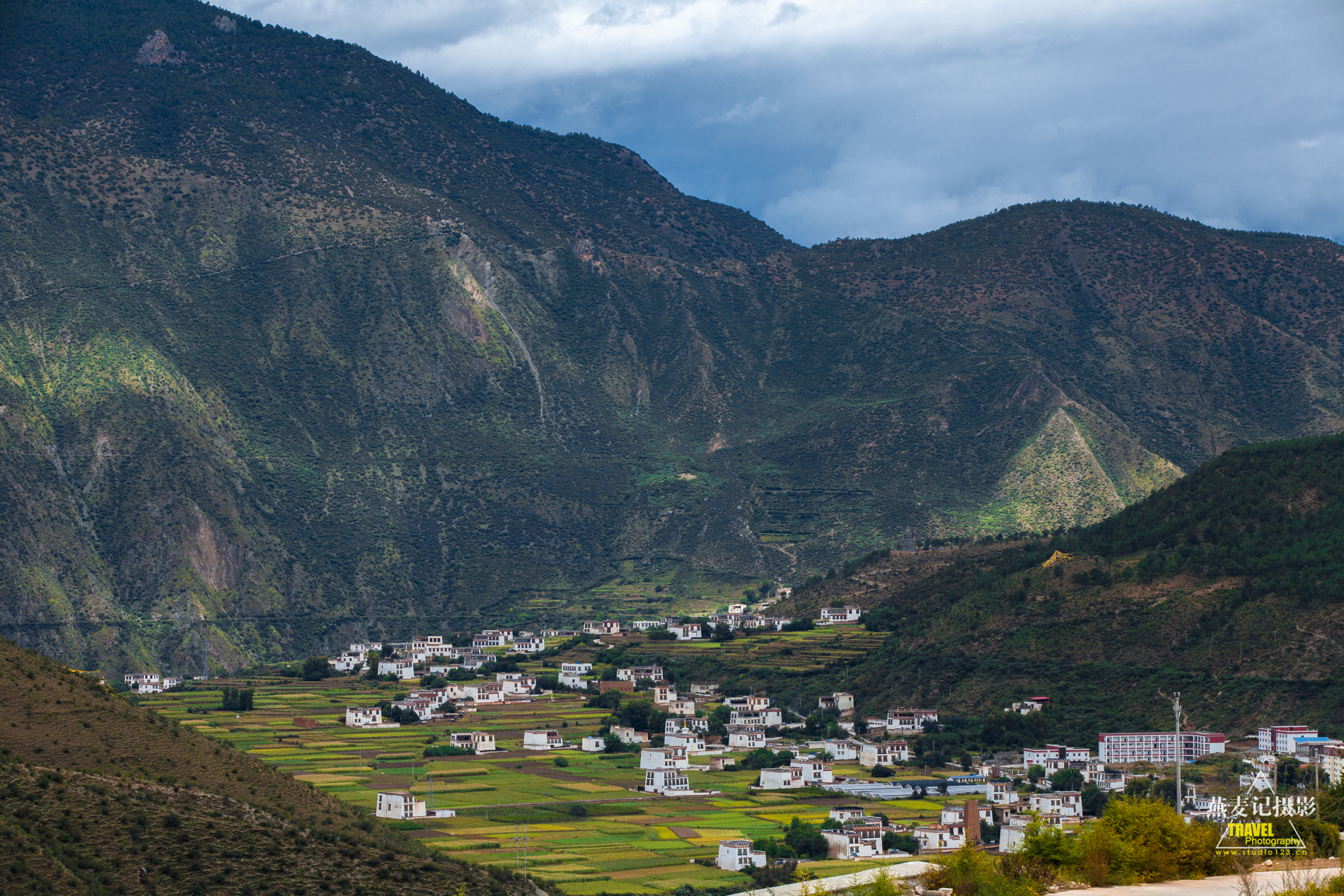 随手拍了个寺庙简介,有兴趣的可以看下。I took a picture of the temple and I was interested to see it.
最后,给我们摄影师露个背,哈哈哈。
Finally, let our photographer reveal a back, hahaha.
---
Disclaimer: All text and photos in the text are original.
If you liked reading this article, feel free to FOLLOW ME, UPVOTE and RESTEEM!