Lose weight and look good day 024
Workout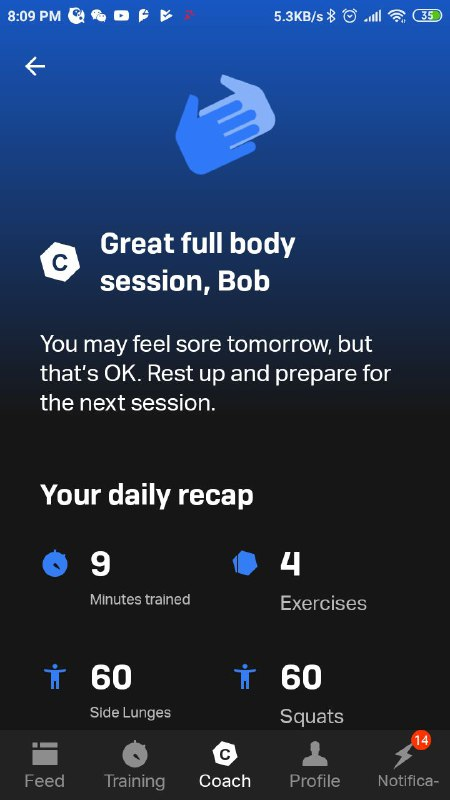 I've been really lazy this week. Most if not all my workout routine aren't exactly pushing me to the max. I can feel the burn, but I felt it's not enough just yet. Especially I had many occasions I cheat on my calories count despite knowing I should not. Another thing is, my gout problem isn't exactly helping at all. Those side lunges causing some serious pain to my knee. I have completed my workout routine well but I did not snap any pictures today other than the screenshot of my workout report from my phone.
Breakfast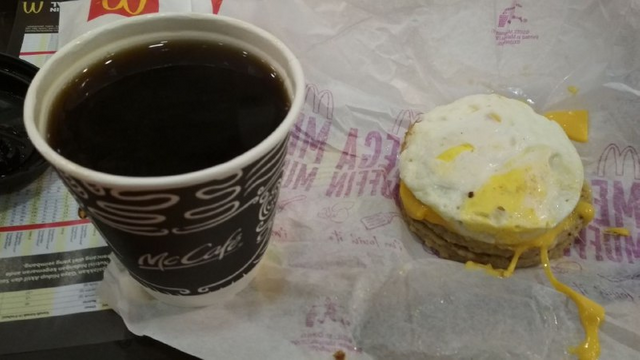 Junior monster is still on his sick holiday staying home with his mommy. Left me and the big senior monster. I decided to take her out earlier so we can enjoy some McDonald's. As every morning, I am always very dedicated to my goal and I took an order for double sausages muffin with egg(without muffin). A cup of plain coffee, I guess that's roughly about 400kcal already?
Lunch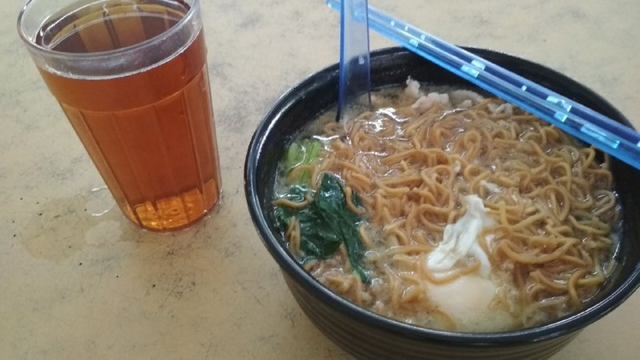 Was a bad idea. Not sure was it due to I woke up too damn early, and my stomach started growling by 11am despite I had my sauges 6 in the morning. I was going to order only a bowl of pork, but instead I ordered a bowl of pork noodle. Originally planned 400kcal had now became atleast 700kcal. Look at the size of the bowl, and noodle is a form of processed food from grain.
Tea break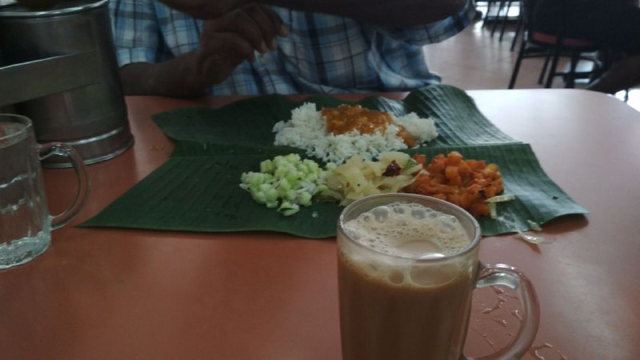 Mr.Rajen is my friend and also my client from the company I worked with. He usually like to show me around good Indian restaurant around the area. No difference this time as he invited me to join him for his late lunch. I took no damage control at all, spent my balance calories count for the day with a glass of teh tarik(sweatened milk pulled tea)
Dinner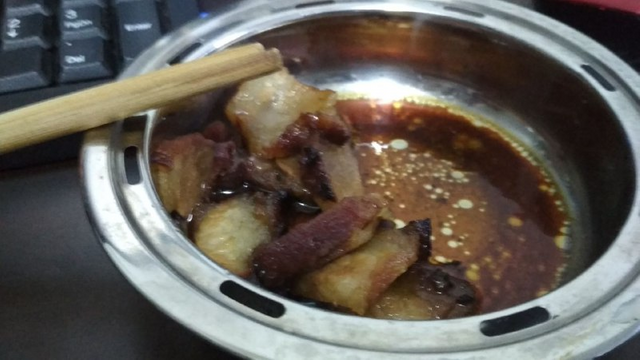 Was a few slices of BBQ pork ex-girlfriend baught for the little monsters. They had their dinner whilst I was doing my workout, and this is what left for me. It tasted pretty good in my opinion, but I had skipped the sauce instead. There's enough sweet I took in a day, and not forgetting the amount of carbs that didn't get burn will turned into sugar, and ultimately if I don't burn those sugar they will be converted as fat. Not a very fruitful day, and tomorrow is sinful Friday again. I'm thinking if I should fast through the lunch hour and go straight to dinner tomorrow. May be a replacement liquid diet of getting some vegetable juice in the afternoon.
---
This is not a competition with @erikahfit but we respect each other and we give mutual support to each other so we will be on track and keep ourselves motivated. I want my sexy beach body, and she wanted a healthier body. I will recycle this portion of footer to keep reminding us we're on a mission.
---
谢谢大家一直以来的支持和对我疼爱有加。如果方便,请你点击下图到我的个人资料网页为我留言请我吃星星哈。