Lose weight and look good day 085
So, it was a really bad day as the haze is coming back to attack our country. I was planning to go for workout, but in the end I didn't for that reason, I don't wanna choke myself and get killed before I get a fit body. To, the whole days I've been exercising my mouth and eating good tasty and fattening food.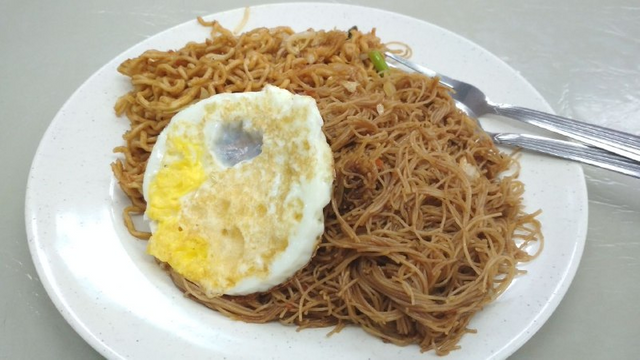 Breakfast at the office block cafeteria. No I don't oftenly eat this big portion, but I do not know how I picked too much noodle, later I saw the bihun looks really good, and I had to take an equally big portion. In the end, it became a plateful. I guess that how people (namely me) grow fat.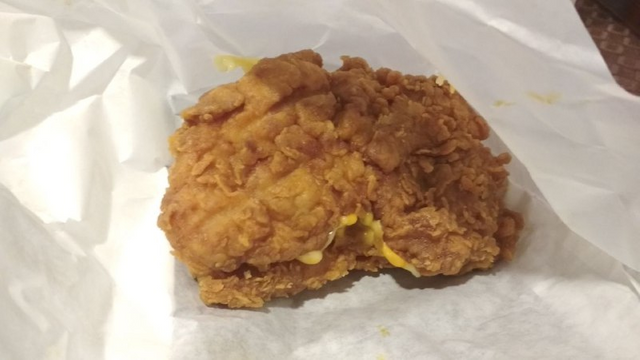 I was going to go for lunch with my God sister as I was visiting her at her office in Rawang. For some reason, traffic weren't as I expected, in the end I arrived at her office late, that was about finishes lunch hour. We exchanged some festival gift(mooncake festival around the corner), and I left that place since she need to get back to work. And I took the long journey alone going back to Kepong and land myself in the shopping mall and had my KFC late lunch. By that time I look at the clock, it was about 4pm already.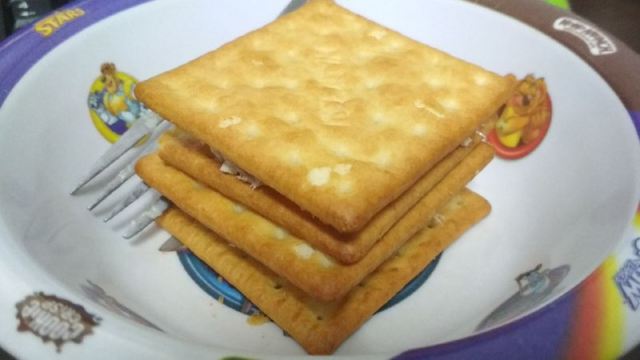 Dinner was supposed to be ordering pizza delivery, and yes we did, but I did not order my own portion since I need to finishes my tuna mayo mix, that was about a week already. I don't want them to get spoiled and go to waste. Anyway, before I manage to say not, ex-girlfriend couldn't finish her pizza and I had to helped her finishes 2 slices of Pizzas. And this is how "over eating" came in play. Next time, if you're the man of the household, do not plan for any food for yourself regardless. Wait until the entire family finishes, before you decide what to order for yourself or prepare yourself your healthy diet. Or else, no matter how small portion, your family will most probably going to save some balance for your and force you to consume. If you don't, you'll be seeing food go to waste.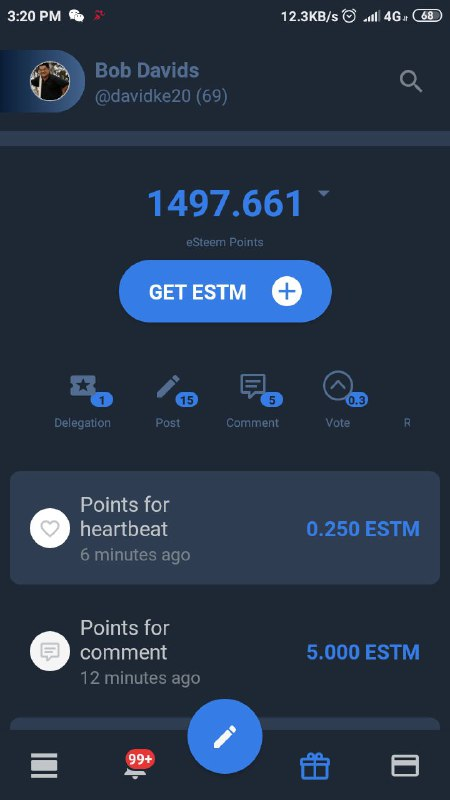 Off topic a little, have your guys upgraded to the latest #esteemapp version 2.2.1 ? You not only can accumulate #estm point, now you can use them to promote your post at #esteem trending, you can also boost your payout trading away your #estm for upvotes. You can send #estm as gift to friends as well.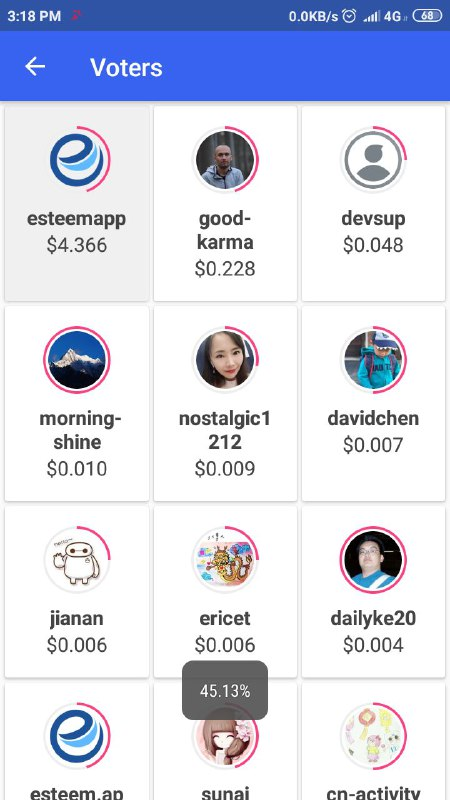 I managed to spend my first 1000estm, and got myself a pretty decent upvote at my alt account that I use for Chinese content creation purpose at @dailyke20.
---
谢谢大家一直以来的支持和对我疼爱有加。如果方便,请你点击下图到我的个人资料网页为我留言请我吃星星哈。