Lose weight and look good day 086 / 087
Once in a while, use my ugly face to test water, see how far can this be.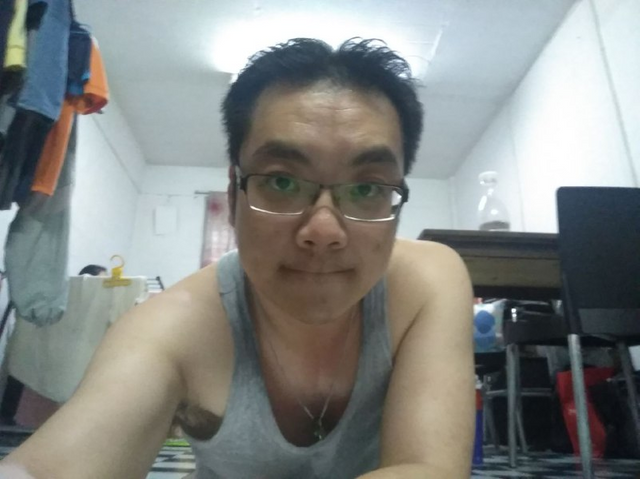 It's been 2 days again, since last report. I really find myself playing too much, and spending too much time in #drugwars. How do you guys do it? ?How does other people manage their account so quickly? I spent more time sitting here setting up the game so much more compare to writing a blog and also my workout. Literally 3 hours to get all the upgrades, sending troops for fights, posting battle reports and stuff all that are taking so much time. And trust me, half the time I'm sitting here and waiting for loading. Sad!
Wednesday
I'm just going to break my days into two part with all the good stuff I had. Do a simple introduction of them and why I choose them. Weight loss is getting tougher now due to festive season, I really need to work harder to burn them off!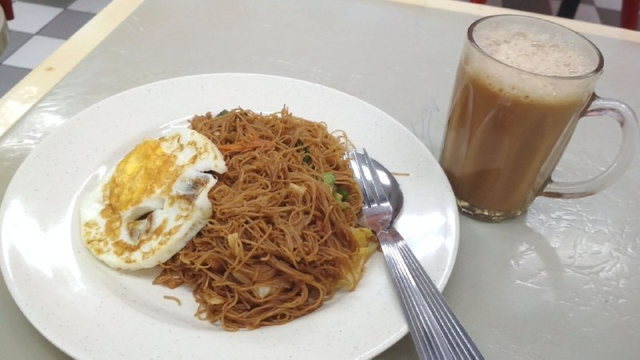 Breakfast in the office. The dish may look innocent, the noodle is well over 300kcal, the fried egg is atleast 90kcal, and the tea due to sweeten is 200kcal. Overdose!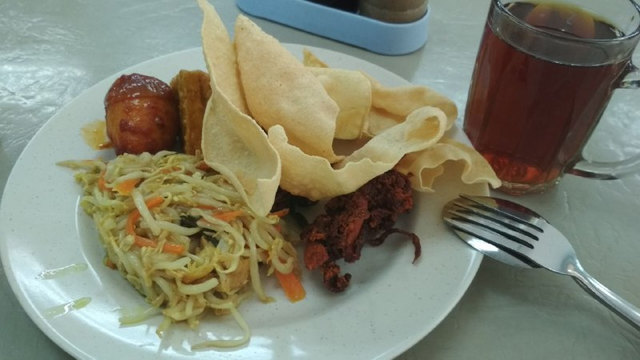 Lunch was alright, considering there's very little starchy stuff. But still, my rough estimation for this meal is 400kcal due to fried mushroom and the rice cracker. The rest of the tofu and egg and bean sprout are harmless in my opinion.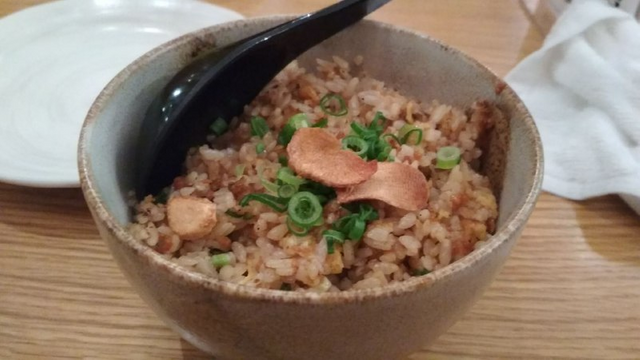 Dinner with family at the Rakuzen, ordered my favorite garlic fried rice. According to the internet, a standard portion of fried rice is about 300kcal? Well, I guess the day is still alright.
Thursday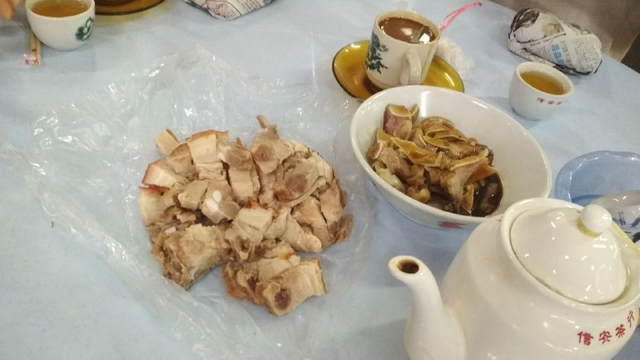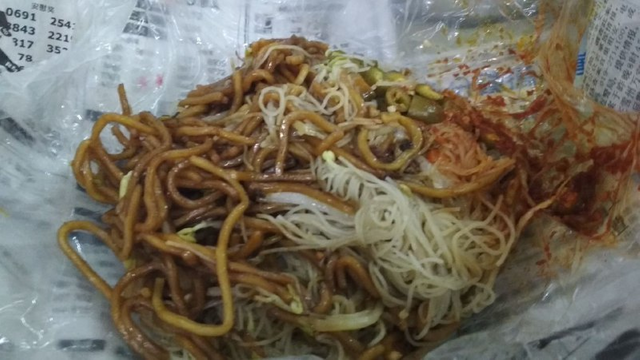 Well, you did not see wrongly. Crazy Friday moved forward, and my client brought roast pork, braised pig head, fried noodle for us on Thursday. He said, this week we can't have the roast pork on Friday, because Friday is mid autumn moon cake festival. The morning market will be flooded with people rushing to buy roast pork, so we celebrate it one day earlier than other people. Estimated calories count at 600? God help us.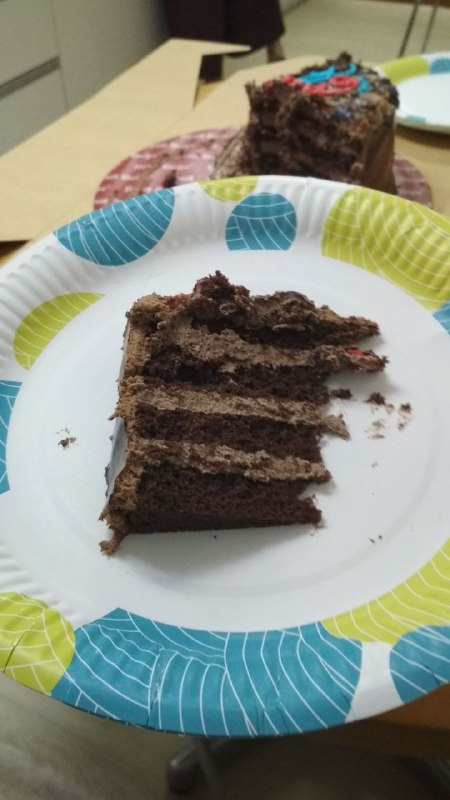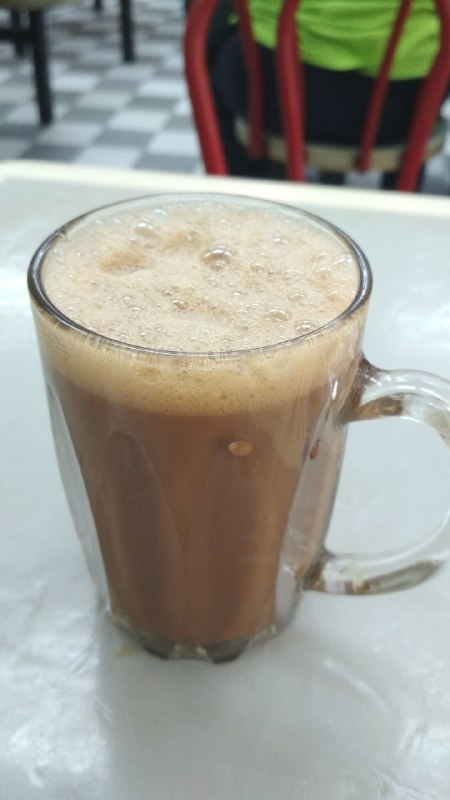 Surprise colleague birthday celebration at the office. So we got a piece of cake, I choose one of the smallest piece. Funny thing is, I think I'll be alright if I don't take the cake, but after the cake I felt I need something to drink to keep myself afloat. Felt super sleepy, almost slam my head on the table whilst yawning. So I head to the cafeteria and grab a cup of coffee. Total calories count for "lunch" estimated 300kcal.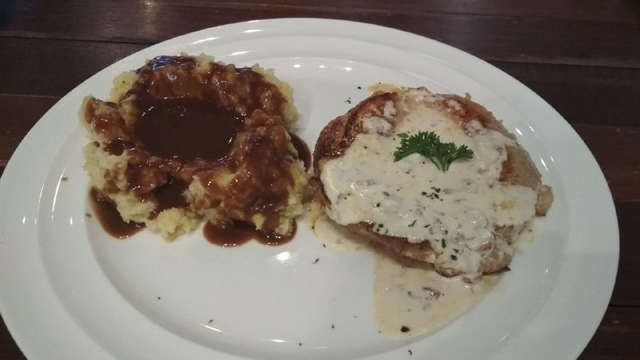 Thanks to ex-girlfriend bought me dinner at the Butcher's table to try their marvelous pork chop. You see, the meat is alright, because no matter how fat the meat is, the calories count is only about 200kcal, but what you think is healthier in this dish, is actually the major cause of fatness contribution. The mesh potato and the white gravy. All together I think easily 800kcal for this dish.
---
This is not a competition with @erikahfit but we respect each other and we give mutual support to each other so we will be on track and keep ourselves motivated. I want my sexy beach body, and she wanted a healthier body. I will recycle this portion of footer to keep reminding us we're on a mission.
---
谢谢大家一直以来的支持和对我疼爱有加。如果方便,请你点击下图到我的个人资料网页为我留言请我吃星星哈。