Lose weight and look good day 094 / 095 / 096
My fellow diet program follower, my apologies that I have been missing in action for the past 2 days as I have no access to my computer, and nobody wants to do lengthy post update via WordPress on mobile. Since there are tons of information, I'm just going to let the picture walk through the story instead. Please enjoy the following.
Friday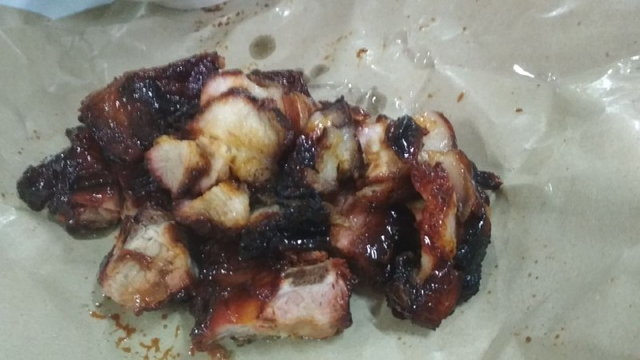 Friday morning with my usual ultra bad discipline client, this is the first time came without roast pork. In replaced, a packet of BBQ pork. Well, less fat on the meat, but more sweetness on the sauce. Atleast it "sounded" healthier this time.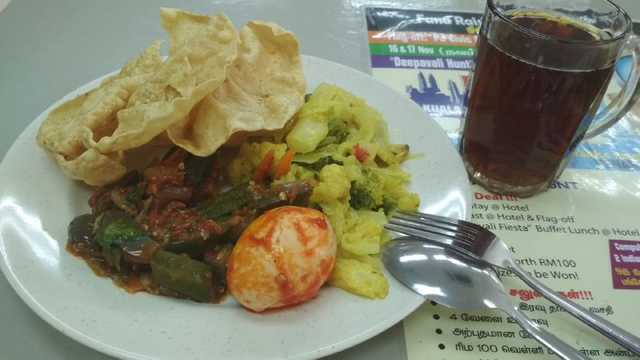 Lunch was at the cafeteria at my office. Seriously, it's getting bored by the day. My client Fauzi came to visit, so we had lunch together there. I've been asked why no rice on my meal for many times, and I'm getting annoyed more often nowadays. I don't know if I keep avoiding rice, sooner or later I will become anti social.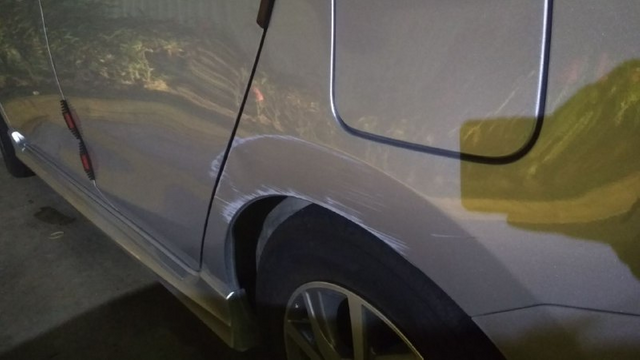 Evening we went pickup Mag's car and fire away to Ipoh my home town to visit my parents. The trouble is, the car is so new, and I'm already all worried to drive the car. Whilst we were fueling the car up, noticed there's a scratch at the rear fender. I almost did not cry, repairing a new car with scratch mark not only it cost money, but it remove trust as well. Fortunately, Mag told me this was already there. Lightly relief after that, but still don't feel easy bringing people's new car going around long distance.
Saturday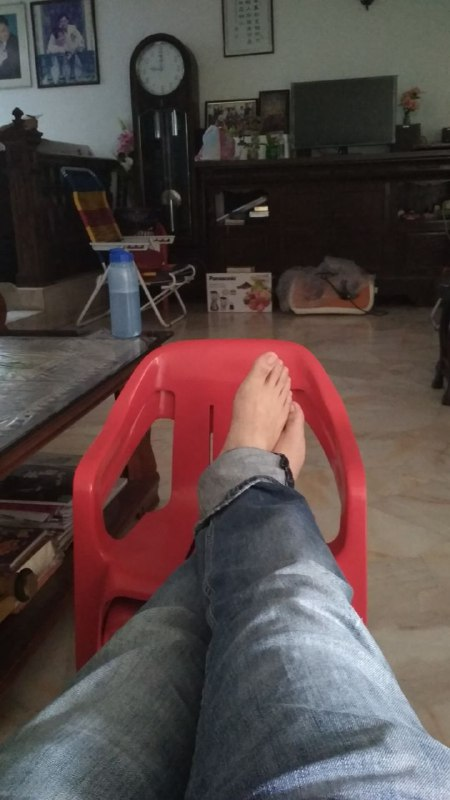 Mom and dad was out for some church event early in the morning. I was going to wash the car, but realized all my car detailing stuff were gone. Well, feeling lazy and wanted to do some #drugwars, so I sat there for about two hours before my family get ready for breakfast.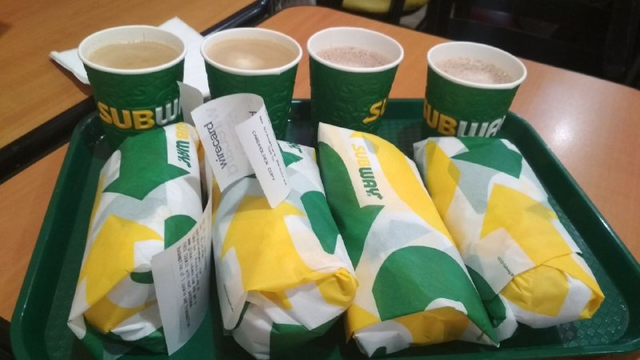 I know my youngest kid love Subway just like I do, but I'm also pretty sure my queen and princes is just trying to be team player and blend along with my one of a kind stubborn weekend Subway breakfast diet.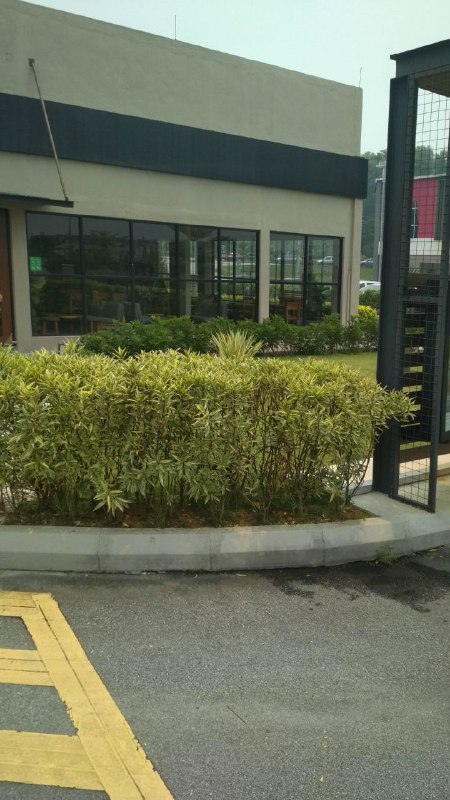 After breakfast, we went to Starbucks to claim our discount drink, regular at RM8! Come on man, I know we don't need it, but we want it. So I manage to find sometime sitting at the bucks and did a post during that "tea time" or lunch session.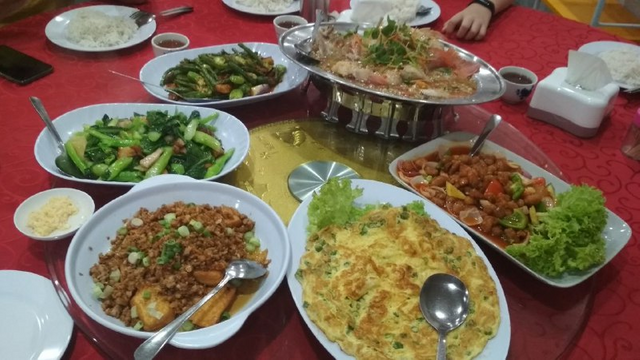 This is my favorite restaurant at my home town. Previously I have introduced it in #tasteem, that was more than a month ago. This is a revisit, and I would like to post again, with different kind of dishes. This time, with receipt! Stay tune for more good food update!
Sunday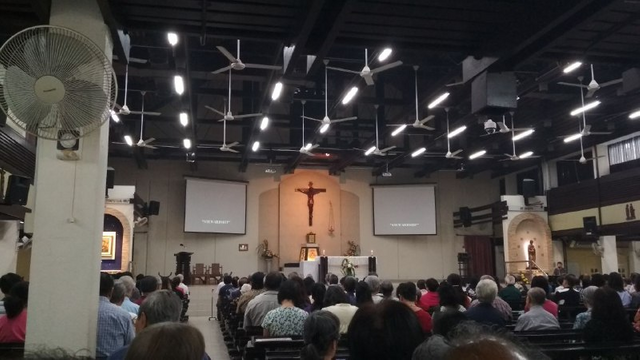 We have been going to this church for more than 10 years now, as an when we're in Ipoh. Infrastructure wise, the church has really improving it, making it really nice and comfort for mass celebration. Despite it's not that near to my house, I like going to this church. The only thing that I think should improve further, is their choir. If possible, choice of song should really be reconsider as well. No further comment, I'm not even a catholic.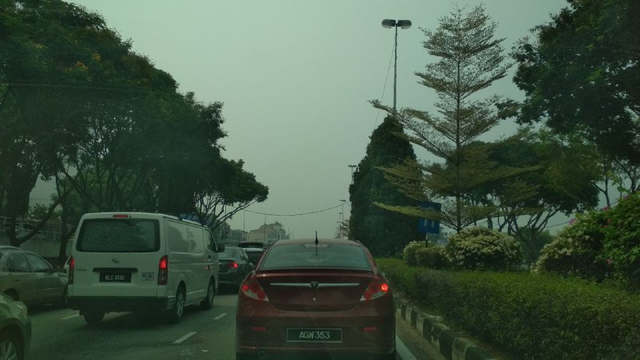 Afternoon onwards, air quality started to drop. We went to a nearby restaurant for our breakfast, and I made a #tasteem post regarding that shop.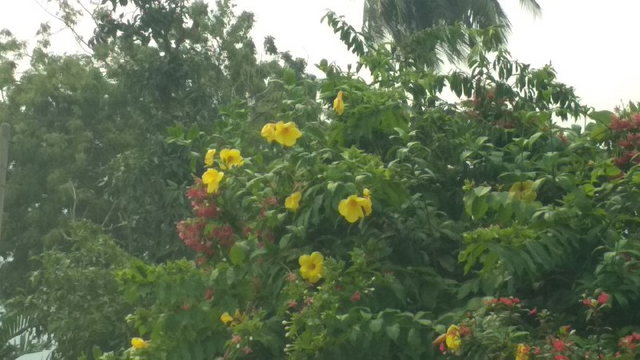 Note that these photos were taken raw, without filter, no adjustment. Point and shoot, and you can immediately see there's no "background" to all the photos. No shadow, no nothing. Air pollution has been pretty bad these days. If you turn on your fog lamp at night, you may not be able to penetrate through the heavy haze, instead the light will form a layer of curtain and blind your vision. Most importantly, better have enough sleep!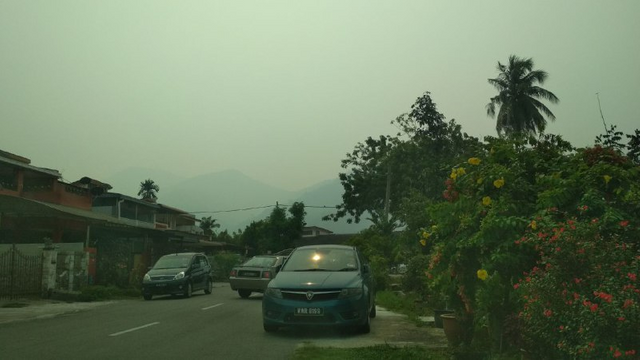 I have previously share with you the mountain there which I usually go hiking with friends. We hardly see them now due to the haze.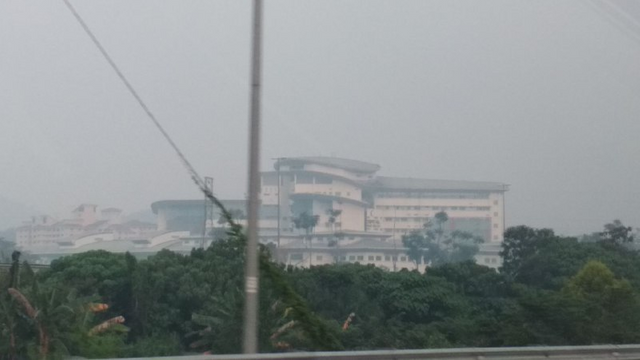 So we headed back to KL, by the time we reached here was already 5:30pm. Air quality in Kuala Lumpur/Selangor region is even worst compare to Ipoh. @francesaw did some reading online regarding the air quality index, stating improving, but it doesn't seem like it. Even herself sneezing none stop in the car as soon as we arrive Rawang.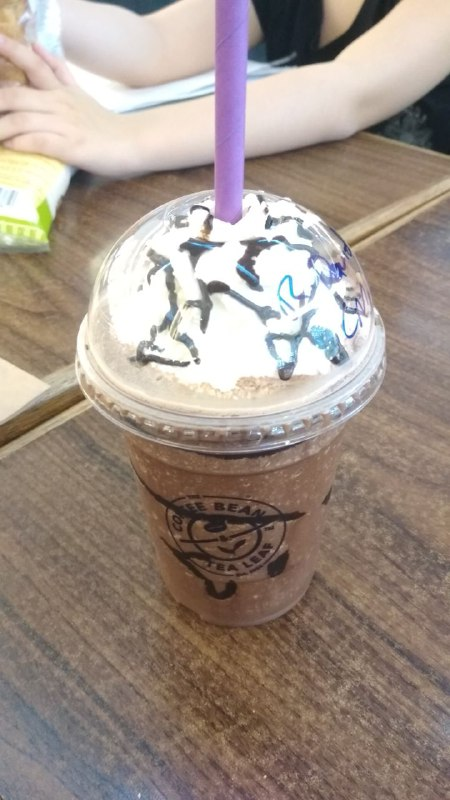 Last but not least, a sinful coffee bean ice blended chocolate mousse for a closing when we visited @aaronleang and @joannewong at 3 Damansara mall immediately after long journey from Ipoh. That conclude the adventurous 3 days in my life. Now I'm back, hopefully tomorrow onwars things will be back to normal again.
---
This is not a competition with @erikahfit but we respect each other and we give mutual support to each other so we will be on track and keep ourselves motivated. I want my sexy beach body, and she wanted a healthier body. I will recycle this portion of footer to keep reminding us we're on a mission.
---
谢谢大家一直以来的支持和对我疼爱有加。如果方便,请你点击下图到我的个人资料网页为我留言请我吃星星哈。

CREATE YOUR OWN @REVIEWME PROFILE TO START EARNING CREDIBILITY STARS FROM THE COMMUNITY!