Lose weight and look good episode 107
Let's break down today's post into different section. First, let's get on with workout. I have a small experiment to CONFIRM, as I conducted an experiment last week. Which is waking up 6am in the morning to make a post, it has some sort of good response last week, but today test wasn't even near my expectation. So, I'm guessing that was a fluke shot. Just so happened that weekend got more whales around during the time I posted. Anyway, I made the post and by the time I left house, sun already up.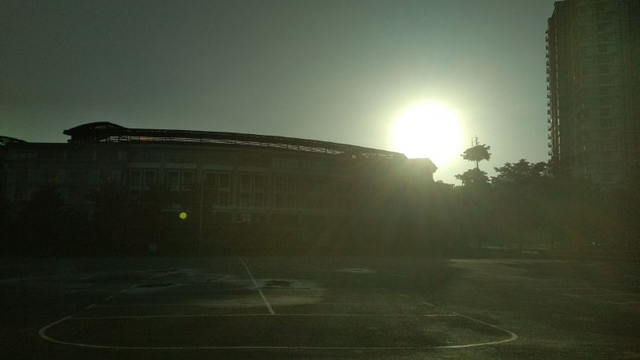 Weather is my kind of comfortness at 24'C in the morning despite sun is shining, but the air quality is really cooling and I totally enjoying it.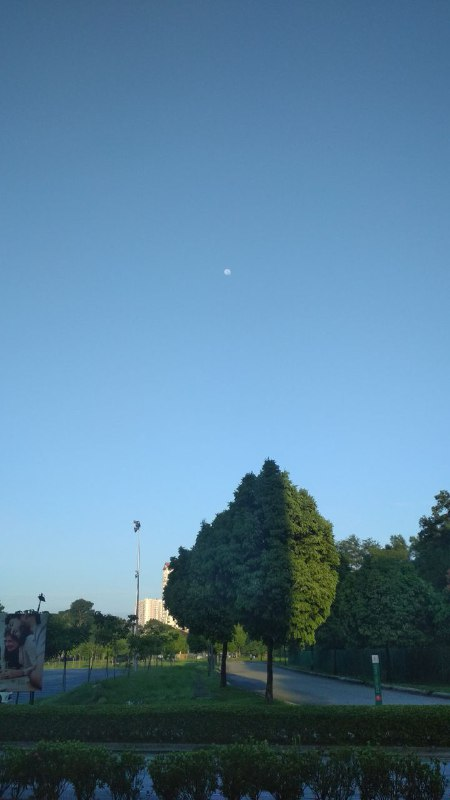 Whilst turning my head to see the other side, which is right opposite of where the sun rise, here I can still see the moon. Sky has been super clear and blue. The above shot is fully automatic whilst I'm doing a brisk walking. Wasn't expect to have such great effect(in my opinion).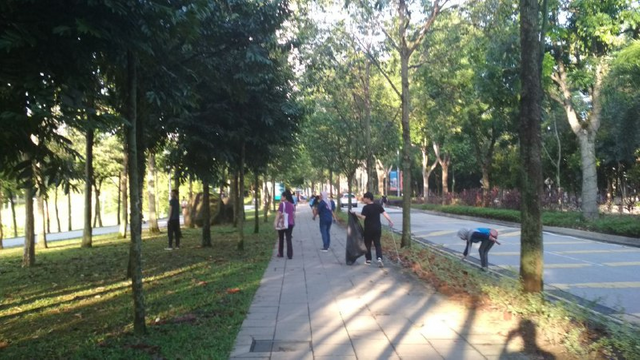 Last week I've seen a family going around and collecting garbage. Today, I see more people doing the same. I think this is a good idea of keeping the surrounding clean. One thing good about the janitor is, they can now workless and finally get a weekend off. It's true, people tend to find time to care for the community and environment they paid for, automatically weekend will be their "special time" to become a part time janitor as they had to be the manager, the boss, the CEO in their workplace. And the paid janitor can't be fired because if they're fired, then who is going to take care of the place during weekday?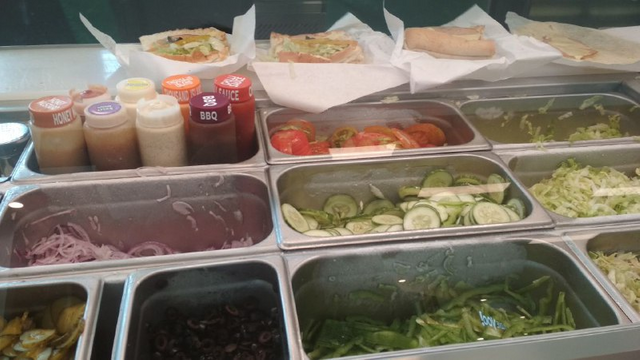 Let's try to at least pretend to be caring on my fitness for once. Once again, I would like to highlight the fact that I do know if I were to lose weight is not entirely what I choose to eat to lose weight, its what I need to skip to avoid getting fat. So, no salad dressing for today's wrap. Took some olive oil and black pepper and start chewing greens, just like cow.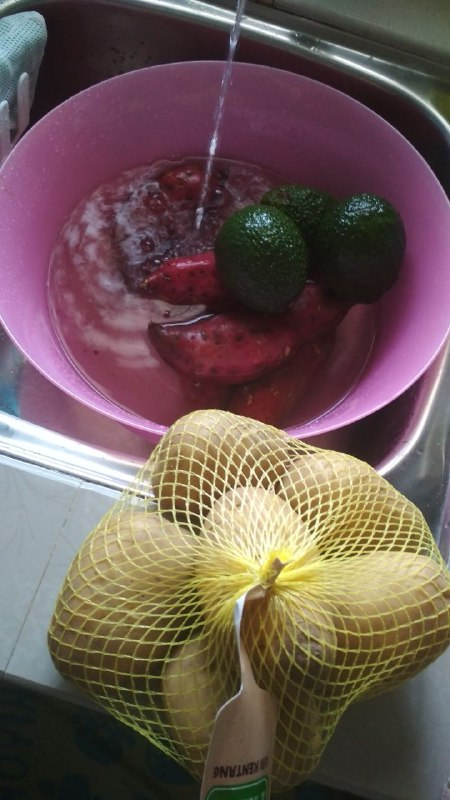 After breakfast, I also bought these. Some potato, some avocados, and some sweet potatoes. Had them soak in clean water, then I proceed with getting a tooth brush to brush them over, especially potatoes are in the soil.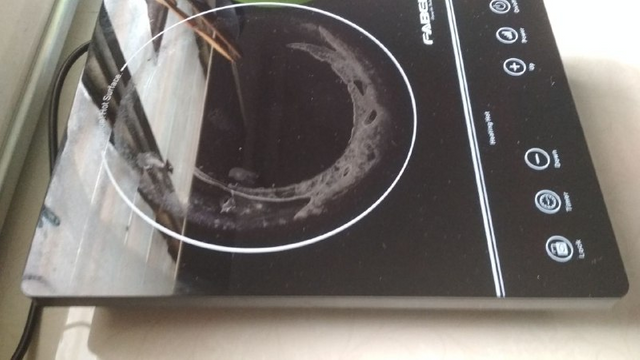 This part of the post is dedicated to @build-it not sure if this is proper, but it's a sort of DIY that everybody can do. Few days ago ex-girlfriend spill her instant noodle and the residue got stuck here.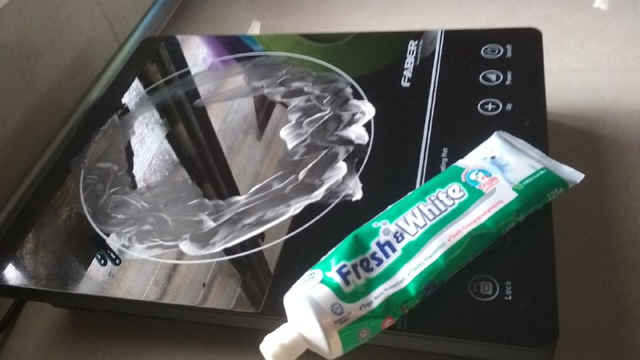 Checked online to found out the cheapest and most convenient solution will be using tooth paste as detergent for burnt residual.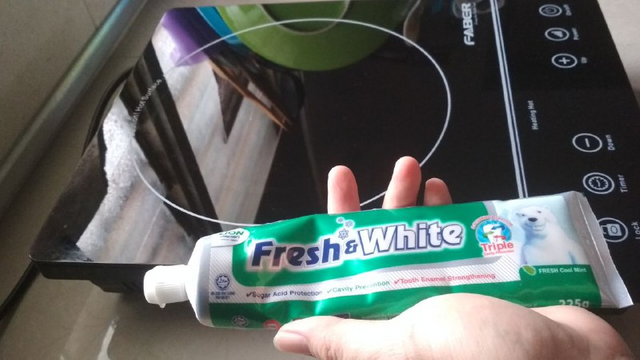 Oh and look at the result! It's marvelous. The amount of tooth paste used on this project is merely close to a portion I brush my teethe before go to sleep.
---
This is not a competition with @erikahfit but we respect each other and we give mutual support to each other so we will be on track and keep ourselves motivated. I want my sexy beach body, and she wanted a healthier body. I will recycle this portion of footer to keep reminding us we're on a mission.
---
谢谢大家一直以来的支持和对我疼爱有加。如果方便,请你点击下图到我的个人资料网页为我留言请我吃星星哈。

CREATE YOUR OWN @REVIEWME PROFILE TO START EARNING CREDIBILITY STARS FROM THE COMMUNITY!